French literature is very rich (comics, novels, tests ...). French books are a great way for you, students, to improve your French, because they help work on all the different aspects of the language: grammar through writing , phonics through reading out loud , vocabulary which is good for the cultural aspect with the discovery of different authors. Even if you are a beginner, you can find a French book to read without it being too difficult.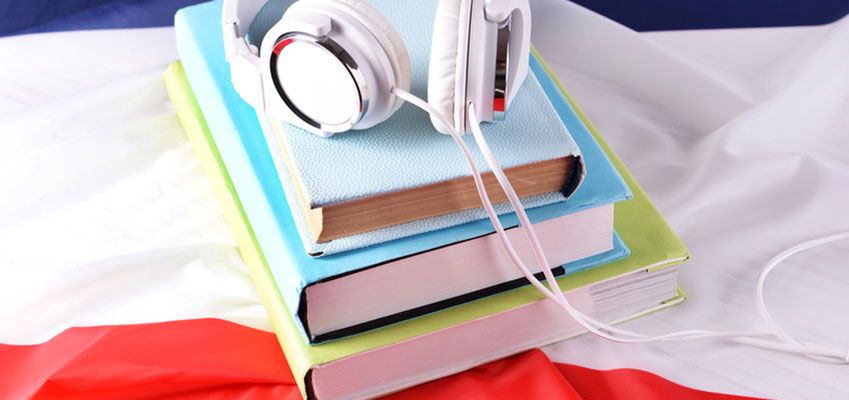 French Reading Books For Language Students
Many books exist, adapted to all levels, which can allow you to improve your French quickly.
1. Collection of French books adapted to foreign students
First, you should know that there are tailored book collections called "French Foreign Language", which adapt French novels to each language level: beginner, intermediate and advanced. The complexity increases with the number of words. An example of one of these collections is called "Cle International", which is also a book collection for FLE grammar or vocabulary.
This type of book is very interesting because it will allow you to approach literature and improve your French less abruptly than with a classic novel which would not be adapted.
In addition to this type of adapted book, as a student, you can and should as much as possible of course, use all kinds of French books.
2. Classics: Proper French books from proper French culture in France
The first must have book from French literature which could be recommended, and can be used whatever your level, is "Le Petit Prince" by St Exupéry.
Published in 1943, it is a universal and timeless novel, found among the most sold and translated books in the world with over 145 million copies in over 270 languages and dialects. So you may have heard of it already, which will facilitate your understanding. It is also written in simple language and the plot is easy to understand.
Another example of a French book which would be interesting to exploit is "Le Petit Nicolas", written for youngsters between 1955 and 1965 by René Goscinny. This book is written as short stories in which the humor and tenderness of childhood mix in. The adventures of Petit Nicolas depict a little boy in an urban environment. You will find yourself in a school yard in France, bringing back school memories will make you smile. As much as "Le Petit Prince", this book will help you improve your French by its simple language, and in which you will find day to day vocabulary and situations.
3. You are a student in France and you are improving your French quickly!
For the slightly more advanced levels (intermediate and advanced) you will find many novels, more complex, but equally helpful to build your knowledge of French and learn the French language.
You can for example use "Le comte de Monte Cristo" by Alexandre Dumas. The book explains how at the beginning of Louis XVIII's reign in France, Edmond Dantes, a young nineteen year old marine on the Pharaoh ship, disembarked in Marseille to get engaged the next day to the beautiful Catalan Mercedes. After being betrayed by some jealous friends, he is denounced as a Bonapartist conspirator and locked in the prison of Chateau d'If, off the coast of Marseille. After fourteen years, during which he was first reduced to loneliness and despair, then regenerated and instructed by a fellow prisoner, Abbé Faria, he managed to escape and take possession of a hidden treasure on the island of Monte Cristo. The abbot of the island, before dying, had reported to Edmond the existence of this treasure. From there on he became rich and powerful, and introduced himself as being the Count of Monte Cristo, and methodically began revenge on those who falsely accused him and had him imprisoned.
This novel is one of its writers most famous novels, in France and abroad, along with The "Three Musketeers" he also wrote.
Furthermore, it has been adapted on screen many times, so you could use it to help you understand the plot if the vocabulary of the book seems to complicated.
The novels of Jules Verne (1828-1905) "Around the World in 80 Days", "20,000 Leagues Under Sea", "Journey to the center of the earth", can also be good materials to improve your French. Jules Verne is one of the most translated authors in the world and his novels of adventure and science fiction will help you enter the language more easily, enrich your vocabulary and grammar (very rich in these novel's) through his fantasy world. Such pleasure to learn French without even realizing you're learning!
As well as novels, you can also use comics to learn French! There are many that could help you improve your French.
For example: "Tintin" by Hergé, "Asterix and Obelix" by Goscinny, "Gaston" by Rob-Vel …
They have several advantages:
They are fun and popular work support, generally popular with students.
Comics are authentic documents that use common language, close to everyday life. In addition, the text elements (dialogue or narrative) are often short and easily understood.
They combination of visual and textual elements, plays a lot on the link between the picture and the text, to create meaning.
Comics facilitate intercultural dialogue and help give sense to humor.
They are a good trigger to expand a studied topic through an activity (imagining the rest of a stared story, write a dialogue, etc.) featuring the four written and oral skills.
In conclusion, French literature is very rich and it is a great thing for you, French language students, to improve your French quickly and playfully, developing all the skills that will be useful in your learning.