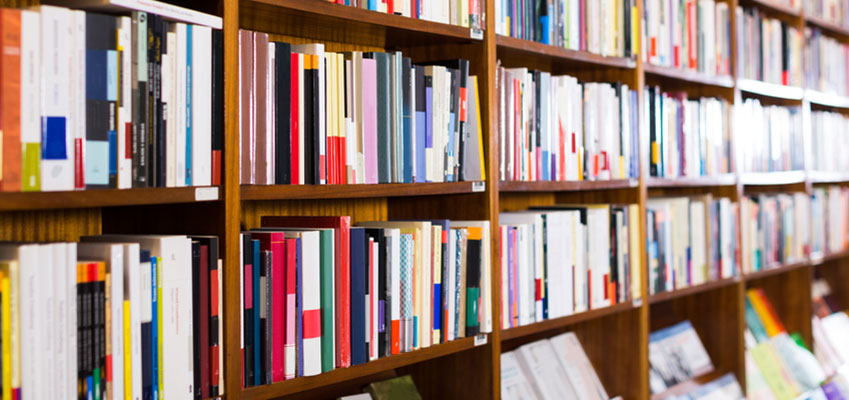 I recently told myself it is time to get a new book to enjoy alongside my French Immersion course at the ILA Language School. I have been focusing almost completely on my French studies recently and not leaving any time for much else, which has its advantages. I have been progressing quickly and have now reached the start of B2 level and I'm considering signing up for the French DELF exam preparation. So I have been wondering with hope if now I might be able to combine the two. I have tried reading a book in French before and found it to be a real slog. I had to look in the dictionary for almost every other word and some conjugations I still hadn't learnt about so verses that I actually knew were unrecognisable sometimes. So when you don't understand words you don't know and barely understand words you do know it is always going to be an uphill struggle.
Now though I think I'm ready and I set off to find something to read. I had been told about a lovely little place by one of the students on my intensive French course called Mille. She is a Danish girl who has a deep passion for literature and is an aspiring author herself. She had found a little place on one of the more famous little pedestrian streets of Montpellier; 'Le Bookshop' on 'Rue du Bras de Fer' which translates as the street of the iron arm. Sure enough there is, hanging above the street and iron arm protruding out of one of the buildings gripping a rustic lamp. This is what attracted Mille to this bookstore in particular and she thought it was a nice little sight. Also handily it is just a 3 minute walk from our French Language School in Montpellier.
Books and Language Exchange for French Learners
The shop itself has a wonderfully personal feel and when I went there was a lovely server who was able to speak good English when we got to discussing things a little beyond my French. She gave me a little tour around the store and gave me a chance to try out a bit of what I've been learning on my French immersion course. There were plenty of comfy places to sit down and peruse through a possible purchase and tons of choice. The book store was directed towards the English language so the majority of the books were in my native tongue so if you feel like taking on a French novel is not quite what you want yet this is the store for you. I was ready for that though so I found the section which was home to all the books they had with both English and French. One page in French then the same page on the other side in my mother tongue. This was perfect for me as although I felt confident to follow the main theme of some writing there will undoubtedly be some words I haven't come across so then I can simply glance across the page and find the answer and the reading seems very fluid.
I opted for Ernest Hemingway's 'The Snows of Mount Kilimanjaro' but the book had other short stories included. This could not have been more perfect as I have wanted to read a Hemingway novel for a long time but never got round to it but today was the day. I felt like I was achieving double; reading a novel in French and introducing myself to one of the world's most famous authors. It's a good feeling.
As I sat tucking into the first few pages the employee of the store bought me a coffee and told me that they run regular language exchange evenings as well which you may be familiar with as the ILA French Immersion School participates in them frequently. They run Mondays and Fridays each week so I told the woman I would be attending and would be bringing along some of the other students who are also doing a French language stay here in Montpellier.